The Inter Governmental Standing Committee on Shipping (ISCOS) is a regional Organisation formed in 1967 by the Member States of Kenya, Tanzania, Uganda and Zambia to take care of their common Shipping, Maritime and Logistics Interests. In fulfilment of its Mandate, and in recognition of the international nature of Shipping and Logistics, ISCOS works and collaborates with a wide range of stakeholders both regionally and internationally.  ISCOS is a preferred point of reference for surface and sea transportation matters affecting the region and continues to be the main interface between the regions' Shippers (cargo owners) and the greater shipping world. The Organisation's Mandate, which accommodates substantial private sector participation, seeks to provide a structured dialogue with the Public Sector and other players in the industry, in order to ensure that national Shipping and Maritime policies are in tandem with the regional's aspirations.  ISCOS' main objective is to serve the region and the international community as one stop Center of Excellence for regional Maritime matters and total logistics, and to ensure that the region is served by adequate and competitive shipping services through coherent and regionally coordinated programmes.

Our Leadership

Mr. James W. Macharia
ISCOS Chairman – Cabinet Secretary Ministry of Transport, Infrastructure, Housing, Urban Development and Public Works, Republic of Kenya

Mr. Daniel M. Kiange
SECRETARY GENERAL
Trade Statics and Information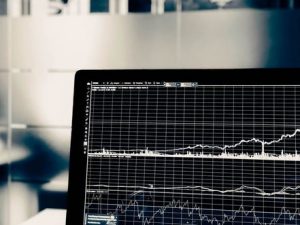 Get comprehensive, timely and reliable ISCOS updates on trade all around the region:
International Trade Statistics
Infrastructure Statistics Bulletin
Trends and statistics analysis
Various stakeholders advisory, advocacy
Shipping statistics and Information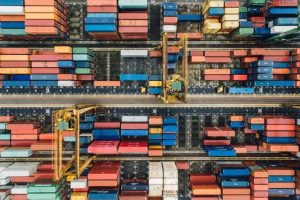 Get to see traffic volumes through our ports
Get to understand shipping matters and terminologies
Be familiar with different container service options to get the service you expect
Understand the various terms applied in shipping industry
THE SHIPPLINC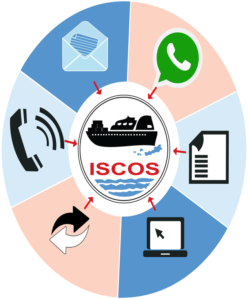 A Mobile based Trade Facilitation Platform:
For Reporting, Monitoring and Resolving Non-Tariff Barriers (NTBs)
Providing Information to the Industry on various aspects of Freight Logistics and International Trade.
Accessed through a Mobile Application as well as several other Communication avenues both electronic and conventional (E-mail, Telephone, SMS)
Backed up by a back office of Freight Logistics experts who are available to provide Support to Freight Logistics as need may arise, in real time and on a continuous basis.
Gallery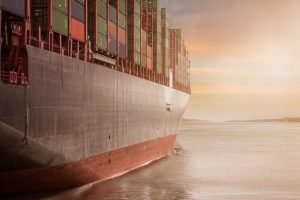 Discover and explore the wide scope of activities that ISCOS is involved with through our media gallery. Photos,video clips and any other type of media on the gallery is captured from…
Latest News
The 3rd Extra Ordinary Meeting of the Coordination Committee held at Bliss Resort, Mombasa – Kenya on the 21st – 22nd January 2020

learn more

→

The 5th Extra Ordinary Meeting of the ISCOS Technical Committee on Finance & Administration held on the 20th January 2020 at Bliss Resort, Mombasa – Kenya

learn more

→

The 6th Meeting of the ISCOS Assembly of Ministers held at Malaika Beach Resort in Mwanza, Tanzania on 19th November 2019

learn more

→