Mr. Kassim K. Mpaata
Ag. Secretary General/ Director of Finance and Administration
Kassim K. Mpaata Occupies this position with a wealth of 20 years experience in the field of Financial Administration and Management. Served in several institutions in the region, in various capacities, including many years as a Financial and Management Accountant, Financial Manager, Banker, Internal Auditor and Administrator. At ISCOS, he is tasked with managing the major support portfolios of the organization and providing the required interface for the implementation of the organization's Strategies and Programmes. Mr. Mpaata holds a Masters of Business Administration (Edinburg Business School, Heriowatt University-UK), is a Certified Member of the Association of Chattered Certified Accountants (ACCA-UK), and previously graduated with a Bachelor of Arts in Accounting and Islamic Studies (Comb. Hons-IUIU). He also holds a Postgraduate Diploma in Business Administration and has also acquired vast knowledge and certification in the field of Shipping and logistics. Fluent in English and Kiswahili, but can also communicate in Arabic and some French, in addition several local languages.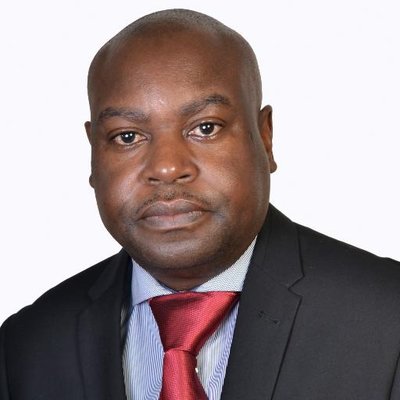 Mr. Alex Kanyama Zulu
Directorate of Trade Facilitation & Policy Harmonization
Mr. Alex Kanyama Zulu is the Director of Trade and Policy Harmonisation at the Intergovernmental Standing Committee on Shipping an organization in the Maritime and Shipping Industry. He holds a Bachelor of Economics and Public Administration from the University of Zambia and a Master of Business Administration -General from Regent Business School Durban, South Africa. He is currently pursuing PhD studies with Atlantic International University in the USA. Mr. Zulu has previously worked with the Tanzania-Zambia Railway Authority and the Zambia Revenue Authority under the Customs Services Division for over 10 years. He has professional interest in Global Business including Supply Chains and Risk Management. He has also developed interest in corporate communications.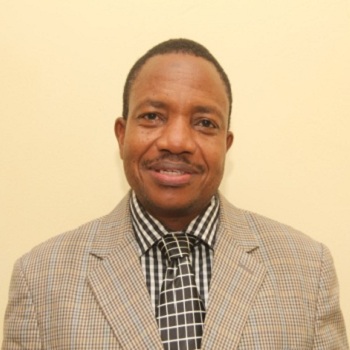 Mr. Clement William Kamendu
Director of Shipping, Ports and Freight Services
Mr. Clement William Kamendu is an Economist by back ground and trained expert in productivity analysis, port, shipping and transport logistics and investments. He has worked with government agencies, parastatal organizations and private sector in productivity council, shipping industry and investment centres. Accordingly, he has wide-ranging experience in shipping agency (both liner and chartered), port operations, transport logistics, marketing, productivity analysis, investment opportunities identification, promotion, facilitation, after care services, entrepreneurship training and productivity analysis.
He is currently working with ISCOS (Intergovernmental Standing Committee on Shipping) based in Mombasa, Kenya as Director of Ports, Shipping and Freight Services.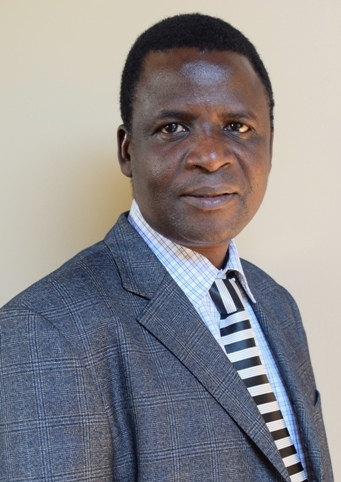 Mr. Aderick I. Kagenzi
Programme Officer – Shipping, Ports and Freight Services
Mr. Kagenzi is a Transport Specialist with over 15 years experience in the field of Transport with vast knowledge in the fields of Ports management, Shipping, logistics and Transport, Procurement and Supply chain Management. He is a Chartered Member of the Chartered Institute of Logistics and Transport (CILT). He has participated in many local and international courses, workshops and seminars on Shipping Logistics and International Trade Facilitation and Best Practices. He joined ISCOS in 2011 after serving in the public sector at the Ministry of Transport in Tanzania. He has also served in the private sector in the Clearing and Forwarding industry.
Mr. Kagenzi holds a Master Degree in Business Administration majoring in Logistics and Procurement from Muzumbe University in Tanzania. He also holds an Advanced Diploma in Transport Management from the National Institute of Transport in Tanzania and a Diploma in Port Senior Management from Galilee International Management Institute (GIMI) in Israel.
HAROLD KALIMINA
Accountant
Mr. Kalimina is a Fellow Member of the Association of Chartered Certified Accountants (ACCA) and an Associate Member of the Zambia Institute of Chartered Accountants (ZICA) with over 9 years accounting and auditing experience. He has worked both in the public and private sector as Auditor with leading audit firms and also as an Accountant. He joined ISCOS in 2011.
Mr. Kalimina holds an ACCA qualification from the United Kingdom, Master of Science in Professional Accountancy from the University of London, United Kingdom and a Bachelor's Degree (Hons) in Business Management with specialisation in Finance and Banking from Moi University, Kenya. He has attended various professional development courses both locally and international.